We believe in
work that makes
a difference.
University Internship Program
Join Labcorp as an Intern and Do Work that Makes a Difference
An internship at Labcorp is an experience like no other. We offer real work assignments that compliment your education, are challenging, and deliver valuable outcomes to the organization. Here, you will be surrounded by experts in your field, individuals who sit on federal committees and officers in national societies. Working at the world's largest clinical laboratory company means countless career opportunities and working alongside renowned experts in the field. More importantly, it's a chance to truly make an impact in the world.
See Our Internship Opportunities
What We offer
The Labcorp University Internship program consists of a paid 12-week summer program designed to give students a range of knowledge and exposure to the medical diagnostics field in a short amount of time. It extends learning beyond the campus with meaningful, specialized practical experience, mentoring and multiple professional development workshops. Each aspect of the program is designed to help students prepare for a thriving career in our industry.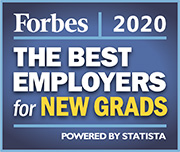 Who We Are Looking For
Top talent from universities around the country to join our summer internship program.
Current students studying in a variety of STEM + H (Science, Technology, Engineering & Mathematics + Healthcare) fields are great candidates for our internship program, especially if you are studying in one of the following majors or concentrations:
Medical Laboratory Science
Medical Technology
Microbiology
Biological Sciences
Physical Sciences
Chemistry
Engineering
Information Technology
In addition to having a STEM + H field of study, we're looking for students who are creative, think critically, bring a global perspective, demonstrate integrity, and exhibit thought leadership.
An internship at Labcorp is a great place to gain experience, build your network and start your career.