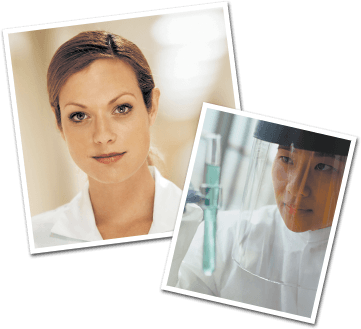 LabCorp provides leading-edge medical laboratory tests and services through a national network of primary clinical laboratories and specialized Centers of Excellence.
At LabCorp, the work you do will be challenging and the opportunities available to you are endless. Whether you're interested in technology or sales, phlebotomy or IT, you can build a successful career that can only be described as amazing.
Headquartered in Burlington, North Carolina, we have thousands of employees working in laboratories, service centers and on distribution routes from coast to coast. Explore LabCorp jobs and see where your passion will make a difference.
Job Matching
Let us search jobs for you based
on your skills and experience listed
in your LinkedIn Profile.
Match Jobs 4 You
Amazing LabCorp Facts
If you unraveled all your chromosomes from all of your cells and laid out the uncoiled DNA end to end, the strands would stretch from the Earth to the Sun 65 times round trip.
LabCorp offers forensic and DNA identity services, including mitochondrial DNA (mtDNA) sequencing and PCR technologies for positive identification.
LabCorp provides clinical trial services that help support drug development programs.
LabCorp performs over a million tests per day. That's one for every man, woman and child in the USA and Canada each year.
If you combined all of LabCorp's facilities into one, you'd have an area big enough to fit the island of Bermuda.
LabCorp's Service Representatives log over 97 million miles of travel each year. The distance from the Earth to the Sun is approximately 93 million miles.
LabCorp offers an extensive esoteric testing portfolio and groundbreaking technologies to a broader audience, including medically important genomic tests.